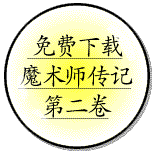 Lives of the Conjurers, Volume Two
• CARDINI He seemed bewildered by his own magic
• BLACKSTONE "The Last of the Great Magicians"
• LEON MANDRAKE He wore a turban or a top hat—
depending on the gig
• DUNNINGER Was it true that the renowned mindreader
couldn't read the mind of a gnat?
• DAVENPORT BROTHERS Their spirit cabinet brought them fame. But were they mediums or magicians?
• PROFESSOR NEUMAN He had misread a mind—
and the police hauled him away
• THE GREAT LESTER Did he have the exclusive rights
to that name?
• GEORGES MÉLIÈS A magician who transformed himself
into a filmmaker
• CHARLIER No one knew where he came from—
or where he finally went
• MAX MALINI He learned his trade as a youth,
in a bar on the Bowery
• MYRUS THE MENTALIST An ordinary fellow with
extraordinary powers?
• JOHN CALVERT At the age of a hundred he was still performing
• DE SARAK Was he a Tibetan adept, with psychic powers,
or an egregious fraud?
• THE BANANA MAN From the pockets of his coat he pulled hundreds of bananas
• PROFESSOR SOLOMON As promised, he produced an elephant (or at least its trunk)
• DANTINI THE MAGNIFICENT Magician-in-residence at a Baltimore bar
160 pages. Illustrated.
Free download of entire book:
lives-of-the-conjurers-two.pdf
(7.2 MB file)