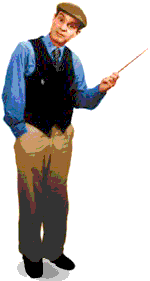 The Twelve Principles
My method is based on what I call the Twelve Principles—a set of precepts designed to lead you directly to any lost object. Like a bloodhound!
The Twelve Principles are:
1. Don't Look for It
2. It's Not Lost—You Are
3. Remember the Three C's
4. It's Where It's Supposed to Be
5. Domestic Drift
6. You're Looking Right at It
7. The Camouflage Effect
8. Think Back
9. Look Once, Look Well
10. The Eureka Zone
11. Tail Thyself
12. It Wasn't You
These Principles are the core of my method.
So—let's get right into them.
Let's find that missing object of yours.

New! Lives of the Conjurers Volume Three
Featuring the story of Harry Houdini, the great escape artist,
by Professor Solomon